The efficient performance of tests are more and more important in vehicle development. Especially in global acting enterprises a powerful management system is required that overcomes rigid departmental boundaries and gets the complexity of the test processes under control. The major strength of ASAM ODS, compared to non-standardized data storage solutions, is that data access is independent of the IT architecture. Besides, the data model of the database is highly adaptable and well-defined for different application scenarios.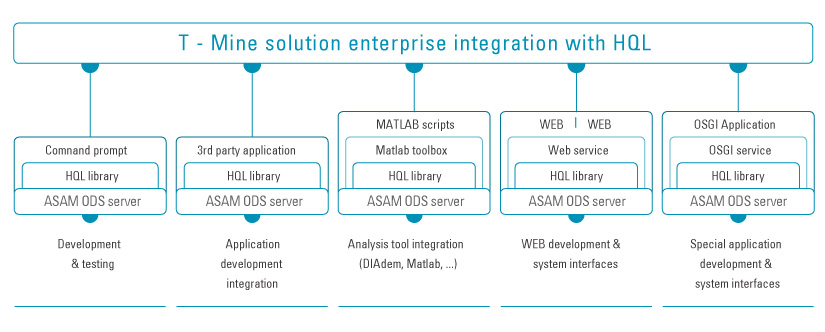 Overview in the web portal
All information and data for the test drives can be found in the company intranet via a clearly arranged web dashboard independent of time, location, and platform and can be used for analyses.

More Information